Ladies and gentlemen, it is official! The primary Book Reads for the next Quarterly Read (April/May/June) are well, quite interesting!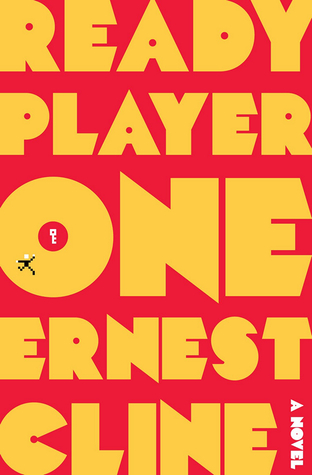 The top favourite poll read is All Our Yesterdays while in second place, we have Owen (Star Wars Fate of the Jedi #2), Firefight(Reckoners #2 by Brandon Sanderson), and Ready Player One (by Ernest Cline). Since we have 3 books score second place on the poll list, it seems dear members, you get to have a choice!
If you're on our Goodreads Group then remember: The top two will be the selected reads for the Quarter. In addition, you may select two other books from the poll to read to make the 4 books total required for the Quarter.
When you finish reading the books/your choice books during the Quarter, you can go discuss it here:
– All Our Yesterdays
– Second Read
– Your Choice Books discussion thread
Thank you guys to those who have been participating in the Quarter Reads so far!
Lastly, in preparation for this Quarter, don't forget to make a challenge! Which you can do here:
Thank you also to those who voted on our opinion! It seems that of those who voted, you would like another Freebie Reads Quarter sometime!
[A Further Note] We have a new feature on the Quarterly Book Club! Starting from today Sam and I have agreed, on the suggestion of one of our beloved group members, to open a thread for member reviews! This'll be in a way, a trial run for now, but essentially this thread will allow any group members to share their reviews of any books they really liked or disliked :)). Follow the link:
https://www.goodreads.com/topic/show/…
And that's it Booklovers!
Good luck for this Quarter! Sam and I look forward to discussing this Quarter's books you all!
Have a lovely week book lovers!
P.s. If you're not on our Goodreads Group but would like to join in on the Quarterly Read with us, then just join!  Let Sam or I know by commenting, and just keep us updated.  
The Quarterly Book Club is designed for the busy reader, with Quarterly reading challenges as well as Yearly challenges for flexibility. It's also a place for personal reading challenges, book discussions, and essentially sharing your book tastes with others of similar tastes. Although we mainly focus on YA novels, that does not mean that we don't read Adult or Middle Grade novels.
▇▇▇▇▇▇▇ ▇▇▇▇▇▇▇ ▇▇▇▇▇▇▇ ▇▇▇▇▇▇▇▇
Brought to you and hosted by Sam @ A History of Books and Nina @Words that Flow Like Water
▇▇▇▇▇▇▇ ▇▇▇▇▇▇▇ ▇▇▇▇▇▇▇ ▇▇▇▇▇▇▇▇
Hopefully we'll see you there
🙂
Sam and I will be posting the challenges that we do over on the group here on wordpress and post any book related posts in our group.  We Hope You Can Join Us!!!  We really would love to see you there!