Oh Gosh, I am absolutely terrible.  So I have been busy, as y'all can see by the fact that I don't post often.  I hate that I can't post a lot, because I absolutely miss it.  My blog has become a necessary part of myself, it's the place I go to express and update and whine and inspire!  (Well I try to inspire, but really, I'm more inspired by the people around me, and the bloggers whose blogs I always check in on, as well as new blogs I find!)
This, as the title notes, is a post about updates for the book club Sam and I run!  (Due to the busy schedules of both Sam and I, we haven't been as attentive lately, however, that does not mean the club isn't up and running as always!)
I am just a little late in making this update and it horrifies me that I'm so late about it!!!  Alright.  Here we go!
We are currently 24 days into the Fourth (and final) Quarter of the year.  Soon Sam and I will be rolling out the things for next year, which will work the same way, but maybe with different/slightly different themes to keep it interesting!
The Fourth Quarter: Historical Fiction
For this Quarter, the Book Club is exploring the Historical Fiction genre.  As usual, we usually select a number of books for the poll and then include suggestions as well and see which ones are polled as the top two choices.
For me, this is a genre I love, and of which Sam loves even more!  (Since she's the history geek :p jks while I'm the one who studies the English language for linguistics because it's the only language I speak!)
The Book Thief (Markus Zusak)  and  The Help (Kathryn Stockett) were polled as the top two books on the poll list for this Quarter, so I look forward to those!  (I just kind of wish my copy of the Book Thief isn't on loan at the moment, but well, hopefully I get it back soon!)  I've been meaning to read the Help for ages, having had it there hovering in my mind.  Not to mention, I've seen the movie….oh would you look at that, I've found another coincidence about these top two.  They've both been made into a movie!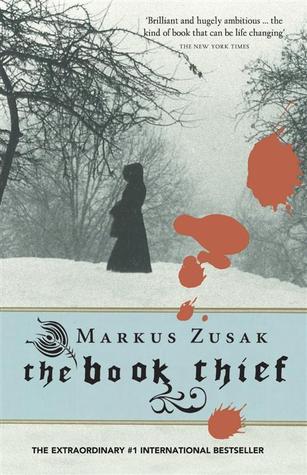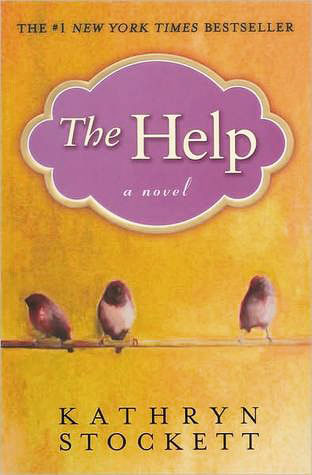 Along with the top two main reads (while we say they are the top two, Sam and I totally understand when one can't get a hold of both books!) this Quarter's available reading list is even longer than ever, with a variety of other historical reads to fill up the remaining two book reads for the Quarter (since we do go by–top two poll result books, plus two of your own choice books from the poll list).   For the 4th Quarter though, in choosing and accepting suggestions, Sam and I  agreed that the books had to have a primary focus on history with minimal amount of paranormal elements as possible.
Taliesin (The Pendragon Cycle #1)
Lawhead, Stephen R.
A Northern Light
Donnelly, Jennifer

*

Mortal Heart (His Fair Assassin, #3)
LaFevers, Robin
Grave Mercy (His Fair Assassin, #1)
LaFevers, Robin
Dark Triumph (His Fair Assassin, #2)
LaFevers, Robin
Go Set a Watchman
Lee, Harper
Bright Young Things (Bright Young Things, #1)
Godbersen, Anna
The Shadow of the Wind (The Cemetery of Forgotten Books, #1)
Zafón, Carlos Ruiz
The Lost Crown
Miller, Sarah

*

Under a Painted Sky
Lee, Stacey

*

Code Name Verity (Code Name Verity, #1)
Wein, Elizabeth

*

The Thirteenth Tale
Setterfield, Diane
The Book Thief
Zusak, Markus

*

The Help
Stockett, Kathryn

*
I've actually read quite a few of the books on this list, and many of them are great books!  Such as The Thirteenth Tale (historical, mystery, and a wonderful reveal done by the author).  The Shadow of the Wind, I read because it was recommended based on the fact that I really loved The Thirteenth Tale, but it reminds me more of Gabriel Garcí­a Márquez's One Hundred Years of Solitude.  It's a really interesting book (the Shadow of the Wind)!  There are also a lot on the list above that I want to read and have been sitting on my to-be-read list for a long time, including Bright Young Things, The Lost Crown, Go Set a Watchman, so on.  I really want to own Go Set a Watchman, but I am surprisingly patient enough to wait until they bring out a smaller sized edition than the ones they have out now (I absolutely abhor carrying about a big book even though I love reading them!!  I really want one to match the size of my small copy of To Kill a Mockingbird as well!)
If you're on Goodreads and want to join our group here is the Link and look above for the Header and below for the Logo.
The Quarterly Book Club is designed for the busy reader, with Quarterly reading challenges as well as Yearly challenges for flexibility. It's also a place for personal reading challenges, book discussions, and essentially sharing your book tastes with others of similar tastes. Although we mainly focus on YA novels, that does not mean that we don't read Adult or Middle Grade novels.
▇▇▇▇▇▇▇ ▇▇▇▇▇▇▇ ▇▇▇▇▇▇▇ ▇▇▇▇▇▇▇▇
Brought to you and hosted by Sam @ A History of Books and Nina @Words that Flow Like Water
▇▇▇▇▇▇▇ ▇▇▇▇▇▇▇ ▇▇▇▇▇▇▇ ▇▇▇▇▇▇▇▇
Hopefully we'll see you there
🙂
Sam and I will be posting the challenges that we do over on the group here on wordpress and post any book related posts in our group.  We Hope You Can Join Us!!!  We really would love to see you there!