Hurrah!  We are six days into the Third Quarter of the year.  I'm excited, really I am, since the Quarterly Book Club is now six months old, and slowly making it's way to it's first anniversary!
The Third Quarter: Supernatural-Paranormal-Mystery
For this Quarter, the Book Club is exploring the Supernatural/Paranormal/Mystery genre.  Think vampires, ghosts, werewolves, mystery stories, and there you have it!
For me, this isn't a genre I usually read, since I generally prefer something a little bit more realistic, however, like with the other Quarters that have passed, I'm definitely up for something different!
With Miss Peregrine's Home for Peculiar Children (by Ransom Riggs) and The Golem and the Djinni (by Helene Wecker) succeeding at the top of the Quarterly Book Club Quarter Poll, it shall be a very entertaining and unusual quarter I think! (Gosh that sentence sounds odd to my ears! But well.)  I'm particularly looking forward to both those books since before the Quarter Poll results, I can't ever imagine myself taking the time to read them–another reason why I'm loving my book club, I get the chance to diversify my reading even more than ever.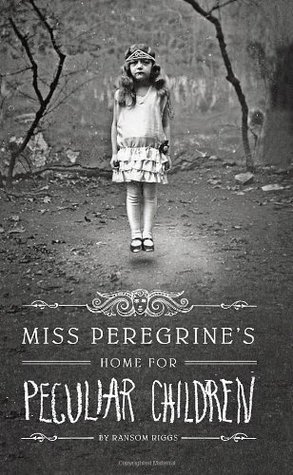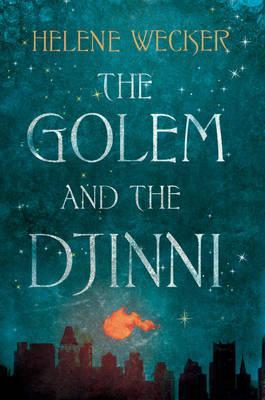 Along with the top two main reads (while we say they are the top two, Sam and I totally understand when one can't get a hold of both books!) this Quarter's available reading list is even longer than ever, with a variety (granted most are more ghost-paranormal-mystery related than supernatural) of other reads to fill up the remaining two book reads for the Quarter (since we do go by–top two poll result books, plus two of your own choice books from the poll list).
Chasing Spirits: The Building of the "Ghost Adventures" Crew
Dark World: Into the Shadows with the Lead Investigator of The Ghost Adventures Crew
Bagans, Zak
Vicious (Vicious, #1)
Schwab, V.E.
Reconstructing Amelia
McCreight, Kimberly

*

Maplecroft (The Borden Dispatches #1)
Priest, Cherie

*

Sisters of Blood and Spirit
Cross, Kady

*

The Thirteenth Chime (Sense of Truth, #1)
Michaels, Emma
Hemlock Grove
McGreevy, Brian

*

Conversion
Howe, Katherine

*

The Stolen One
Crowley, Suzanne

*

Bad Girls Don't Die (Bad Girls Don't Die, #1)
Alender, Katie

*

Mortal Danger (Immortal Game, #1)
Aguirre, Ann

*

Paper Valentine
Yovanoff, Brenna

*

The Golem and the Djinni
Wecker, Helene

*

Miss Peregrine's Home for Peculiar Children (Miss Peregrine's Peculiar Children, #1)
Riggs, Ransom
I'm hoping to read Paper Valentine, Bad Girls Don't Die, Vicious, Mortal Danger, The Stolen One, Sisters of Blood and Spirit, Maplecroft and the Thirteenth Chime.  But I guess I'll have to see how I go!
If you're on Goodreads and want to join our group here is the Link and look above for the Header and below for the Logo.
The Quarterly Book Club is designed for the busy reader, with Quarterly reading challenges as well as Yearly challenges for flexibility. It's also a place for personal reading challenges, book discussions, and essentially sharing your book tastes with others of similar tastes. Although we mainly focus on YA novels, that does not mean that we don't read Adult or Middle Grade novels.
▇▇▇▇▇▇▇ ▇▇▇▇▇▇▇ ▇▇▇▇▇▇▇ ▇▇▇▇▇▇▇▇
Brought to you and hosted by Sam @ Poison For the Senses and Nina @Words that Flow Like Water
▇▇▇▇▇▇▇ ▇▇▇▇▇▇▇ ▇▇▇▇▇▇▇ ▇▇▇▇▇▇▇▇
Hopefully we'll see you there
🙂
Sam and I will be posting the challenges that we do over on the group here on wordpress and post any book related posts in our group.  We Hope You Can Join Us!!!  We really would love to see you there!