It's that time of the year again, End of Year Book Survey time!
1. Best book you read in 2014?
It's so hard…but here is the finalist list of the best books I've read all year (in reverse order, starting with the best books I've recently read):
Pivot Point and Split Second by Kasie West; On The Fence also by Kasie West
Small Favour by Jim Butcher
Silver Shadows and Fiery Heart by Richelle Mead
Perfect Scoundrels by Ally Carter
Throne of Glass by Sarah J. Maas
The Archived by Victoria Schwab
Never Fade by Alexandra Bracken
Seraphina by Rachel Hartman
Poison Princess and Endless Knight by Kresley Cole
Lily of the Nile and Song of the Nile by Stephanie Dray
My Unfair Godmother by Janette Rallison
I Capture the Castle by Dodie Smith
2. Book you were excited about and thought you were going to love more but didn't?
There's actually a lot more to this than I realised when I did the Grinch Tag post.  Allegiant by Veronica Roth, I was so excited about, but when I got round to reading it, I was disappointed.  Same with Panic by Lauren Oliver, which I felt was really messy in the end and despite the cool concept, was a little disappointed by the result.  This Is Not A Test  by Courtney Summers was also a little disappointing.  Strange though, I think it would have made a better movie than book!  The Offering by Kimberly Derting was disappointing.  I found it difficult to finish, even though I wanted to love it.  Lastly, The Distance Between Us by Kasie West, while I liked it, I didn't love it.  It lacked what her other books had.
3. Most surprising (in a good way!) book of 2014?
Forgotten by Cat Patrick.  This was perhaps the most surprising book of the year. I had no expectations going into the book, and when I finished, I was pleasantly surprised.  Sure, there were some things about it that could have been better, but overall, I really liked the story on the whole and definitely really enjoyed it (despite seeing it around all the time and not wanting to read it for like 3 years)
4. Book you read in 2014 that you recommended to people most in 2014?
Ohhh this is hard.  I suppose it's not a book that I would recommend, but an author?  I would recommend Kasie West for contemporary readers.  Definitely would recommend her books.  I guess I'd also recommend the Bloodlines series for supernatural lovers.
5. Best series you discovered in 2014?
Best series would be the Arcana Chronicles by Kresley Cole for supernatural romance readers.  I loveeeedddd this.  It was just *drool* good on everything (though the relationship, even if it's romantic and full of chemistry, it's not exactly healthy…) especially the world!
6. Favorite new author you discovered in 2014?
Kresley Cole (I have never bothered to read her works, but now, I'm more willing to).  Kasie West, Stephanie Dray, and Sarah J. Maas all join in new favourite authors for the year.
7. Best book that was out of your comfort zone or was a new genre for you?
Hmmm…actually, this year…I don't think I read any books out of my comfort zone…which is sad, because I usually like to!  I blame uni for taking up most of my time! Jokes XD.
8. Most thrilling, unputdownable book in 2014?
Any Dresden Files book I've read this year.  Anything Kasie West.  Anything Richelle Mead.  Any Kresley Cole that I read this year.  All of these books, previously mentioned above, were the most thrilling, unputdownable book of 2014
9. Book you read in 2014 that you are most likely to re-read next year?
Poison Princess!  Without a doubt, I shall be rereading that.  I just can't get over the story in the book.
10. Favorite cover of a book you read in 2014?
These three aren't bad, and I did love them.  I would add The One by Kiera Cass on here too, but I'm still reading that at the moment hehe.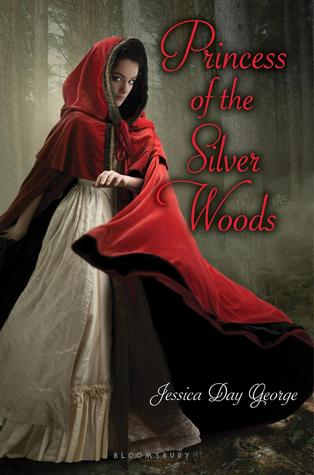 11. Most memorable character in 2014?
Raine from Surrender by Elana Johnson for all the wrong reasons.  On the Positive side of things, Professor Snape, I don't think it's necessary for me to say which book he's from, right?  Having done the Harry Potter Re-read Challenge this year, he's definitely the most memorable character of 2014.
12. Most beautifully written book read in 2014?
I Capture The Castle by Dodie Smith.  I really loved the voice of the character, it was just so vivid and clear.
13. Book that had the greatest impact on you in 2014?
The Archived by Victoria Schwab.  I picked this book as having the greatest impact on my this year because it's so rare to see a truly original idea.  I mean, yes, there are plenty of books out there that have original ideas, but this one was really special.  It's like when I discovered the Creature Court Trilogy by Tansy Rayner Roberts and was utterly delighted and taken in by the world the author created.
14. Book you can't believe you waited UNTIL 2014 to read?
Forgotten by Cat Patrick.  I cannot believe I waited until 2014 to read it, with the pros outweighing the cons, I really enjoyed Forgotten by Cat Patrick.
15. Favorite passage/quote from a book you read in 2014?
This is an easy one.  At first I thought I would have a favourite quote or passage, but really, other than anything from any of the Dresden Files books I've read this year, there's definitely one that stands out:
"Your eyelashes make mine want to commit suicide from shame."
From Pivot Point by Kasie West, this is what Addie (the protagonist) says to Trevor (the eventual love interest) the first time they meet.
16. Shortest and longest book you read in 2014?
Longest: Harry Potter and the Order of the Phoenix by J.K.Rowling (766 pages).
Shortest: Model Spy by Shannon Greenland (224 pages.  I do believe this is my shortest book for the year).
17. Book that had a scene in it that had you reeling and dying to talk to somebody about it?
Legend by Marie Lu.  That scene at the start, I really wanted to talk about it the minute I read it.
18. Favorite relationship from a book you read in 2014?
Friendship: Leila and Addie (Pivot Point – really, I loved their friendship!)
Romance: Leila and Connor (Pivot Point), Sydney and Adrian (Bloodlines series, especially after reading the latest installment, Silver Shadows), and Gus and Hazel (The Fault In Our Stars – I did like them together, they were cute!)
19. Favorite book you read in 2014 from an author you've read previously?
Perfect Scoundrel by Ally Carter is probably one of my favourite books, I wasn't going to read this sequel, but I'm so glad I did.  There was something really good about it.
20. Best book you read in 2014 that you read based solely on a recommendation from somebody else?
Pivot Point by Kasie West was a recommendation, and well…I certainly don't regret it.
21. Genre you read the most from in 2014?
Romance and supernatural fantasy topped the list.
22. Newest fictional crush from a book you read in 2014?
Connor in Split Second I guess.  Though he's taken, and even though I'mm crushing hard for him, I like him better with Leila hehe.
23. Best 2014 debut you read?
Once again…I do believe I did not read a book that debuted in 2014.  I swear, next year I'm going to read at least 3 books that are debuting in 2015!
24. Most vivid world/imagery in a book you read in 2014?
This is easy! You probably know what I'm going to say here, since I've been saying it all through this survey, Poison Princess really got me deeply into the world without any problems at all.
25. Book that was the most fun to read in 2014?
Last year, I put here My Unfair Godmother but noted I didn't read it in 2013.  My answer hasn't changed, it's still the same, My Unfair Godmother was my favourite fun book to read for the year!
26. Book that made you cry or nearly cry in 2014?
This one is also easy, The Fault In Our Stars nearly made me cry from both laughter and sadness.
27. Book you read in 2014 that you think got overlooked this year or when it came out?
I don't think I had an answer last year, and well, this year, I still don't have an answer either.
So, how was your year of reading?